All offices (if they have not), should start the download of the Device Integration Application (DIA)
as Internet Explorer is no longer supported by Microsoft.
o Go into the DNR system (either using Chrome or Edge) and under Printer Support, start the download for Device Integration Application (DIA) Updates and follow the instructions on that page. Once you have downloaded the DIA you have to go back to Printer support and under, Device Integration Application (DIA) Updates make sure the Printer Select is the Datamax printer. Once you have complete this, you should be able to print under Chrome or Edge.
You may see a decrease in print density/quality while using DIA.
Here are the instructions for changing the settings for using DIA in Chrome and Edge:
---
1) Search for Control Panel on your computer, click the "view By" and select the "Large icons" in the dropdown list.


---
2) Click on "devices and Printers".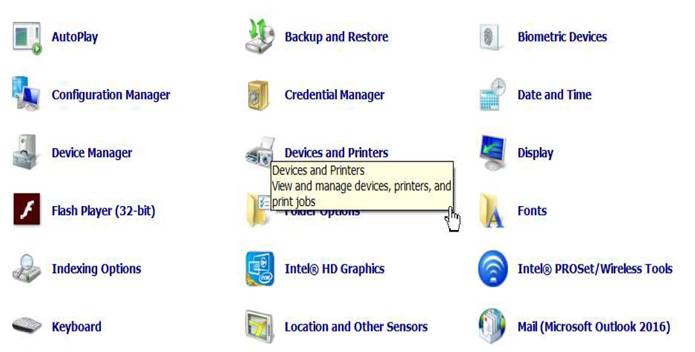 ---
3) Right click on "Datamax-O'Neil E-4205A Mark III" printer and select Printer Properties.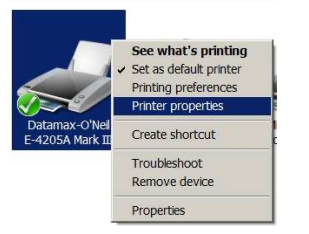 ---
4) Click on the Tool tab at the top of the menu.
---
5) Click on Configure option and select Configure Printer.

---
6) Click on the "Control" tab.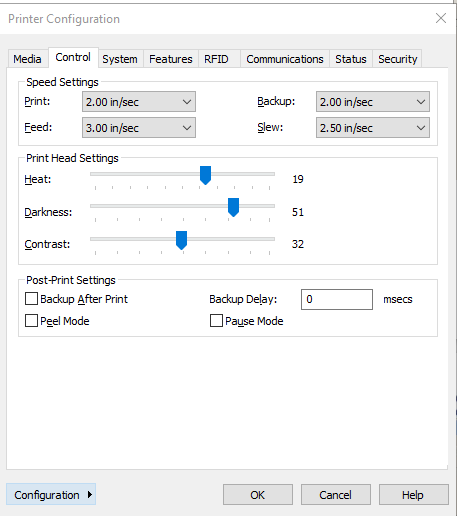 ---
7) After your changes are made, click "OK".
---
8) Click "Apply" at the bottom to apply the changes. Then Click the "X" on the top right corn to close out.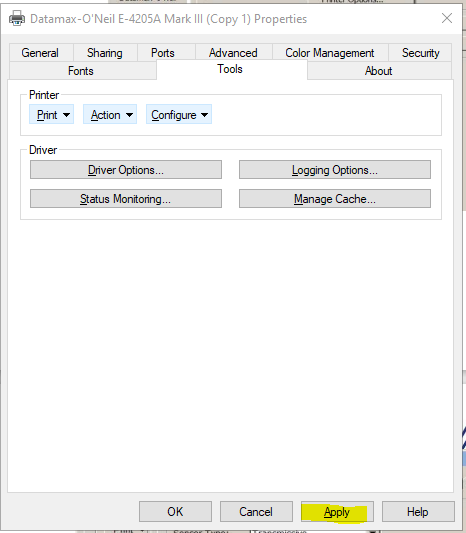 ---
The setting will now be saved.